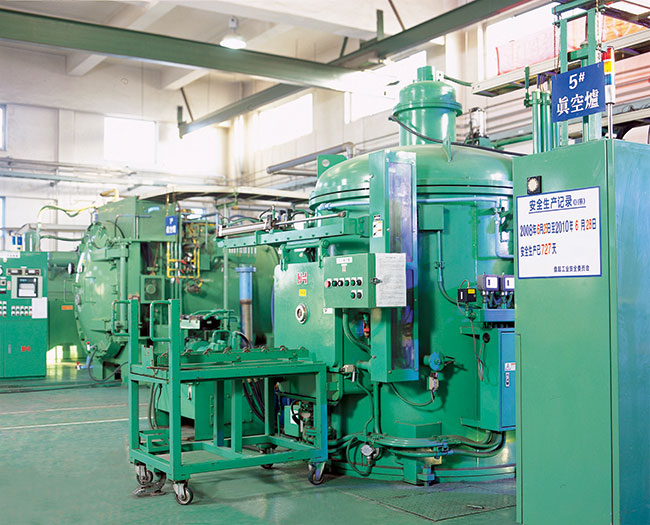 Vacuum Furnace
Equiped with 32 heat-treatment instruments includes gas vacuum furnaces, oil vacuum furnaces, high-pressure gas vacuum furnaces, vacuum temper furnaces, pit furnaces, salt bath furnaces, nitriding furnaces, HF quenching equipments, Punch Industry can supply different heat-treatments for different materials.
Cleaning machine for TiN coating
Cleaning the products thoroughly before TiN coating to ensure the best combination of coating and product.
Machine center
15 machine centers of MAKIND, MORI and OKUMA, the highest rotating speed is 42000RPM.
Centerless grinding
More than 140 centerless grinders, the roundness is 0.005-0.007.
WED equipment
More than 40 WED and EDM machines of MITSUBISHI, SODICK , etc. Min.cuting wire dia is 0.03mm.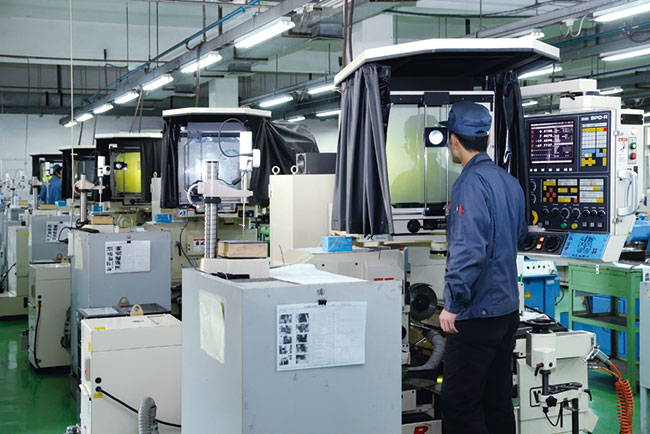 Special grinding
More than 120 grinding machines including optics curve grinder, jig grinder, mirror grinder, profile grinder. The best precision is 0.002mm.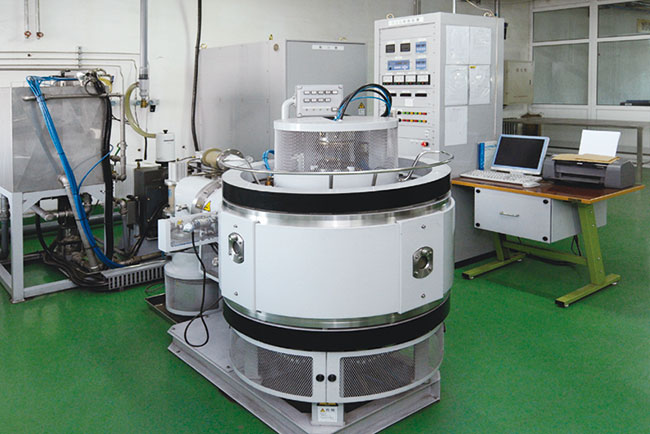 TiN coating equipment
NACHI, coating furnaces made in Japan, specialized for TiN and TiCN coating to extend products' lifespan.